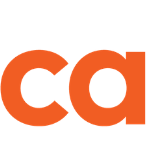 escalla TS
Location –  Crewe Business Park, Cheshire
Salary –  £211.50 per week
Job Type – Full-time, Apprenticeship
This is an amazing opportunity to join a growing and supportive training provider in the Crewe area. You will be working with the Operations Team supporting with the updating and progression of apprentice information, as well as supporting with day to day IT issues.
KEY RESPONSIBILITIES: Validate completion of new start documentation for employers and apprentices following process in place Using PICS database system to import apprentice and employer data and maintain the accuracy of this information regularly through the journey of the apprentices programme duration.
Using an array of databases to enter and store information. Recording minutes for meetings. Recording apprentice progress onto PICS MIS system e.g. attendance, progress reviews, progression, off-the job hours and risk. Sending out apprentice Progress Reviews and Block Reports to employers and their apprentices. Putting together apprentice paper based, live files and electronic files and ensuring all the relevant documentation is present. Managing distribution of satisfaction surveys through Survey Monkey and collection results.
Supporting work colleagues throughout the apprenticeship division where possible. Setting up access and apprentice ILP's on ePortfolio Skilsure and ongoing maintenance. Registering apprentices on the C&G ePortal and claiming certification on achievement. Raising invoices for employer co-funding payments and using PICSWeb to record and monitor payments. Recording entitlement to employer "young person's incentives", managing employer incentive declarations and monitoring readiness for payment. Facilitating training where required. IT support for the team. Creating and maintaining e-mail addresses and supporting the team where there are IT issues. Some IT knowledge and experience is essential but training will be given.
Training: This will be delivered in block weeks at our academy in Crewe, Cheshire. (Place of work)
Desired skills:
IT Literate
Good attention to detail
Problem solving skills
Good interpersonal skills
Using your own initiative
Good written and verbal skills
Some experience in a customer service role
Personal qualities:
Reliable
Confident
Good timekeeping and attendance
Enthusiastic
Works well under instruction and guidance
Desired qualifications
Strictly GCSE grade C/4 or above in maths and English (or equivalent)
COVID-19 considerations
If your application is selected you will be contacted by phone, if you are then shortlisted the next stage will be an interview via Skype. If you haven't heard from us within three weeks you can assume that your application has been unsuccessful.