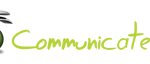 Website Communicate Technology 
Company – Communicate Technology 
Salary – £225 a week
Job Type – Full-time, Apprenticeship
This is a fantastic opportunity to join the team as a Cyber Security Apprentice, you'll be working with & learning from a team of Cyber Security specialists.In this role you will join the SOC team based in Leeds who manage and monitor clients around the globe 24/7/365.Your key responsibilities in this role will consist of:- Assisting the SOC Security Analysts to monitor clients globally looking for potential threats, vulnerabilities, and indicators of compromise- Assisting with event and alert analysis, incident remediation and prevention documentation and recommendations to customers based on defined procedures and analyst experience- Assisting SOC teams such as Security Analysts and threat intelligence team

– 1st line support for support tickets

– Administrative tasks such as ticket management and escalations

– Reporting on vulnerabilities to clients and monitoring of the Dark Web for stolen credit cards or passwords and reporting these to the effected clients.

This is a great opportunity for those looking towards their next career move as an apprentice.
Hours:  Monday to Friday 9-5 1 hour for lunch
Training: This will be delivered in block weeks at our academy in Crewe, Cheshire.
Desired skills:
Some hands on experience with technical IT
Linux skills
Any software development skills
Good problem solving skills
Personal qualities:
Confident
Punctual and reliable
Passion for IT and technology
Desired qualifications
Strictly GCSE grade C/4 or above in maths and English (or equivalent)
Future prospects
To remain and continue to develop your career with the business after completion of your apprenticeship. There are many positions within many elements of cyber security including:
Penetration testing
SOC management
SOC analyst
SOC Dark Web team
SOC threat intelligence team
SOC SIEM team
Cyber pre-sales engineer
SOC firewall management
SOC software development
Networks team member
Telecoms team member
COVID-19 considerations
If your application is selected you will be contacted by phone, if you are then shortlisted the next stage will be an interview via Skype. If you haven't heard from us within three weeks you can assume that your application has been unsuccessful.