Apprenticeships
Applications have closed.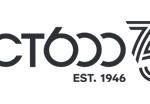 Jct600 Volkswagen Wakefield
Company –  Jct600 Volkswagen
Salary – Weekly wage £187.50 – £337.50
Job Type – Full-time, Apprenticeship
We are looking for a motivated individual with a desire for ensuring we are the best motor dealer for marketing our vehicles for sale. A keen attention for detail and accuracy is required as well as having a good level of literacy combined with a passion for cars.The role will involve:

Uploading images and stock pictures to the website
Using Social Media platforms to grow sales
Creating content
Using analytics to inform short- and long-term strategies
Assisting with the creation of marketing campaigns
Interacting with customers

Wage will depend on age and experience.
Hours:  Monday to Friday, 8.30am to 5.00pm, with 1-hour lunch. Total hours per week: 37.50
Training: This will be delivered in block weeks at our academy in Crewe, Cheshire.
Desired skills:
Experience using social media platforms
Experience of using Microsoft Office programmes
Some experience of producing photos, videos and digital images
High attention to detail and strong written communication skills
Articulate with a good level of literacy
Personal qualities:
Confident
Creative
Punctual and reliable
Must have a passion for motor cars
Must also have a genuine interest in a career in digital marketing
Desired qualifications
Strictly GCSE grade C/4 or above in maths and English (or equivalent)
Future prospects
To remain and grow with the business after completion of your apprenticeship, with a possible Level 4 progression for the right candidate.
COVID-19 considerations
If your application is selected you will be contacted by phone, if you are then shortlisted the next stage will be an interview via Skype. If you haven't heard from us within three weeks you can assume that your application has been unsuccessful.