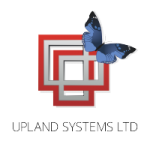 Website Upland Systems
Company – Upland Systems Ltd
Location –  Buxton SK17 6UF
Salary – Starting at £5 per hour depending on age and experience
Job Type – Full-time, Apprenticeship
This friendly IT support business based in Buxton is looking to recruit an apprentice to join the team and grow with the business.
Provide support for schools:
• troubleshooting, resolving issues and answering questions
• Visiting premises around the area to resolve IT issues
• Providing Office 365 support
• Working through remote network connections to equipment on customers' premises
• Resolving both hardware and software issues.
• Resolving server issues
• Providing backup systems
• Dealing with cabling issues.
Hours: 9.00am – 5.30pm
Training: This will be delivered in block weeks at our academy in Crewe, Cheshire. (Currently online due to COVID-19)
Desired skills:
Microsoft Windows operating systems
MS Office / Outlook
Basic networking Skills
Knowledge of Servers
Personal qualities:
Polite

Confident

Organised

Good communication skills

Good time management skills

Good problem solving skills
Desired qualifications
Strictly GCSE grade C/4 or above in maths and English (or equivalent)
Important Other Information
Full, clean driving licence
Once lockdown is over training will be in block weeks at the escalla academy in Crewe, travel expenses will be paid.
Future prospects
To remain and grow with the business
COVID-19 considerations
If your application is selected you will be contacted by phone, if you are then shortlisted the next stage will be an interview via Skype. If you haven't heard from us within three weeks you can assume that your application has been unsuccessful.