Your Simple Guide to 9 Lesser-Known Office 365 Apps
For many Microsoft Office users, the number of Office 365 apps included in the latest suite can be a little daunting.
By now, you probably know your way around Word, Excel, PowerPoint, Outlook. But many of the lesser-known apps you've never used, maybe never even heard of!
So if you've found yourself questioning the difference between Teams and Yammer; whether Stream can really replace YouTube; or if you should be saving to SharePoint or OneDrive, keep reading!
We'll help you make sense of it all with our brief introduction to some newer faces of Office, and when and why you might use them.
Office 365 apps we cover:
Teams | Planner | OneNote | SharePoint | Yammer | Flow | Delve | Forms | Stream

TEAMS
What is Teams?
Teams is the shining nugget of the Office 365 apps. It's hard to even talk about 365 without mentioning this work-changing application.
Teams can be best described as your digital office workspace. Both for you and your team, your department, or your entire organisation. Every aspect of communication, file storage, task management and office admin can be done – and done well – through Teams.
If you work in a group, whether that's a single business partner or a company-wide collective, Teams is your space to organise and host most of your conversations, files and meetings. You can also add a huge range of other apps to your Teams, to create some impressive functionality.
If you need to chat, have a group call, keep project-related files in one place, Teams is your app. However, for general file storage you're better off using OneDrive (personal) or SharePoint (shared).
Teams in 5...
Your digital office workspace for you and your team.

Includes online chat and call functionality.

Store relevant files and assign tasks.

Organise and host meetings.

Integrate a huge range of other apps from across Office 365.
Want to get to grips with collaborative working in Teams? Join our FREE WEBINAR, 'Driving Digital Collaboration using MS Teams'. Part of Digital Leaders Week 2019.
PLANNER
What is Planner?
Planner is a collaborative task management tool. If you've ever heard of or used Trello (or a noticeboard) think of Planner as Microsoft's version.
Essentially, Planner gives you a glorified whiteboard and a stack of digital post-its. Create a plan, add lists (or 'buckets') then fill them with cards.
Planner is perfect for assigning and organising tasks between groups of people, managing projects or work flows, or simply to use as a detailed to-do list.
Of course, like with all Office 365 apps, it's fully collaborative. You can freely share boards with any of your contacts.
Handy extra features include adding files, colour coding, checklists, assigning tasks and loads more.
It's also easy to create Planner boards within the Teams app, giving an extra convenience to the already popular application.
Planner in 5...
Project management app.

Great for personal To Do lists.

Assign and organise tasks.

Add contacts and colleagues to your boards.

Add files, colour coding and checklists.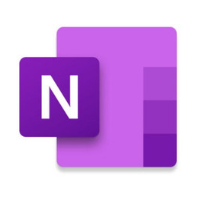 ONENOTE
What is OneNote?
OneNote is your app for taking notes! Write lists, keep meeting notes, plan projects, pull-together research. It's your blank page scribble-space for when you just need to get something down.
Built with individual sections and pages, OneNote offers the organised writing space that feels more like your leather-bound take-everywhere notebook, rather than the back of that old envelope.
It includes the basic formatting functionality you'll recognise from Word. As well as the options to highlight, add images, symbols, stickers and emojis. You can even draw free-hand with Paint tools – for when you're feeling really 'creative'.
OneNote is a simple app that does the job of notetaking well. While nothing particularly ground-breaking, give it a go and you might soon forget your login details to Evernote.
OneNote in 5...
Your app for taking notes – obviously.

Great for lists, meeting notes or rough planning.

Easy to organise notes with sections and pages.

Text formatting functionality.

Use images, symbols, stickers, emojis, and Paint tools.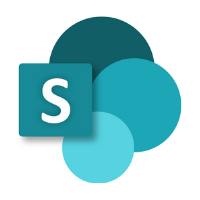 SHAREPOINT
What is SharePoint?
For Office 365, SharePoint is your central storage and sharing platform. It has been developed to give you a space to share work and aid collaboration with other users. As well hosting files in a storage and file management system.
SharePoint works much like your traditional intranet or shared network drives. Anything you want to store, and give others access to, should be seated in SharePoint. Access and permissions can be set, however, so you'll always have a handle on security and customisation.
Speaking of customisation, SharePoint includes tools for creating visually impressive pages – almost mini websites – using text and images to point users towards the content they're looking for.
Finally, if you're unsure of the difference between SharePoint and OneDrive, essentially SharePoint is for shared files, OneDrive is for personal files.
SharePoint in 5...
File storage and sharing platform.

Highly customisable.

Works like a traditional 'intranet'.

Search to find files or folders.

Set individual permissions and access.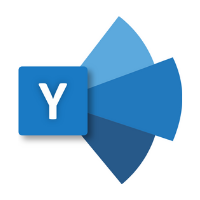 YAMMER
What is Yammer?
Yammer is the app for connecting socially across wide groups of people, i.e. your organisation.
Most people don't use Yammer because they're already using other Office 365 apps, like Teams – and can't see much of a difference. The truth is that while these apps offer similar functionality (communication) the two are tailored towards different times and places.
To put it simply, think of Teams as your intimate team catch-ups. For times when you talk in depth to a small group of people, sharing the ins and outs and everything that goes with it.
Yammer works more like a never-ending company meeting (don't let that put you off!). Yammer is a great place to connect with colleagues, share updates, build relationships and drive social interaction within your departments or organisation.
Yammer in 5...
App for connecting socially across wide groups of people.

Some shared functionality with Teams.

Great for companywide communications.

Find and connect with colleagues.

Build relationships and social interaction within departments or your organisation.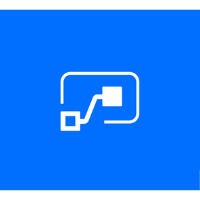 FLOW
What is Flow?
Microsoft Flow has wafted into Office 365 like a cool breeze on a summer's day.
This brilliant app gives you the power to automate all kinds of processes and build workflows, based on set triggers.
What does that mean in real terms? Well, how many times have you been sent an email attachment, just to lose it instantly among endless threads? With Flow, you can set a trigger for all email attachments to be sent to a specific folder in your OneDrive account. It'll even name it for you!
When you do 'X', Flow does 'Y'. It's what Flow was made for and can save you a lot of time and energy. The more you explore the functionality of Flow, the more you'll discover what it can do.
The key to Flow, as with most Office 365 apps, is how well integrated it is into the suite. Test it, tune it, and you'll wonder how you lived without it.
Flow in 5...
Designed to automate tasks.

Build workflows based on triggers.

When you do 'X', Flow does 'Y'.

Integrated across the Office 365 suite.

Save time and improve organisation.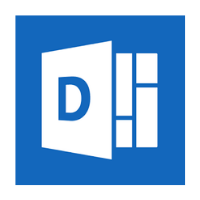 DELVE
What is Delve?
Delve uses social networking and machine learning to put you among the people, content and information you're interested in across all your Office 365 apps.
The app finds the information that your contacts have uploaded onto Microsoft Exchange, OneDrive, SharePoint and Yammer, and displays it to you.
Permissions are still closely followed, so only content from shared sources, or which has been directly shared with you, will show up on your feed. (So rest assured, your private docs won't be sent round the company.)
You can also manage a personalised profile page, gain a friend network, and search/find people. Once linked, you can even use Delve as a platform for collaborative working, as you create and edit documents together.
Delve in 5...
Delve uses social networking and machine learning.

Shows you the people and content you're interested in.

Permissions and privacy are prioritised.

Manage a profile page and connect with people.

Use as a platform for collaborative working.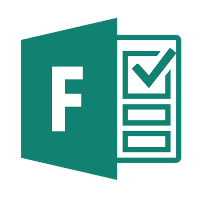 FORMS
What is Forms?
Microsoft Forms lets you to create slick and shareable surveys, quizzes and polls in very little time.
It's intuitive and simple to use. While it's not the sort of app most would use every day, it's a useful tool when needed.
But the real value in Forms lies in its reporting and analytics functionality. Forms tracks your participant responses in real-time, so you can monitor and record results at any time during your survey.
Forms are highly customisable. Choose your favourite theme, then select options to set mandatory answers, multiple choice questions, or free-text responses. There's even the option for selecting dates and scale ratings. Or insert images to bring your questions to life.
Once your form is complete, chose who to share it with, or set the link free!
Forms in 5...
Create shareable surveys, quizzes and polls.

Simple and intuitive to use.

Real-time reporting and analytics functionality.

Set questions and answers to a choice of criteria.

Range of style customisation tools.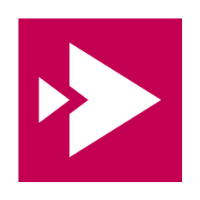 STREAM
What is it?
In a very roundabout way, you can think of Stream as 'YouTube for Business'.
Formerly known as Office 365 Video, Stream is your app for uploading, sharing, managing and viewing videos across your business.
The common use for Stream is for education and training. Video-based resources can be easily uploaded and accessed throughout an organisation. Company-wide communications and information sharing can also be made highly engaging through video creation and sharing via Stream. It's also possible to record team meetings and upload them, making them accessible.
Stream replaces the need to host videos on external media-playing sites, such as YouTube or Vimeo. It also benefits from the standard Office 365 integrations.
Stream is another example of how to integrate another aspect of your business within Office 365. Allowing you to benefit from greater access and integration between all your working assts and processes.
Stream in 5...
Upload, share, manage and view videos across your business.

Videos can be easily accessed across an organisation.

Widely used for education and training.

Replaces the need to host videos on external media-playing sites.

Benefits from standard Office 365 integrations.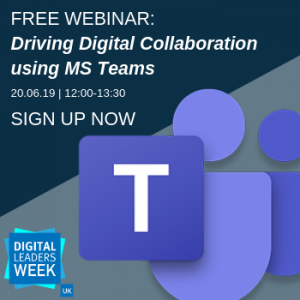 Join our free Teams webinar
Want to do more with your Office 365 apps? Here's your chance to master collaborative working in Teams! Join our FREE WEBINAR, 'Driving Digital Collaboration using MS Teams' | 20/6/19 12:00-13:30 | Part of Digital Leaders Week 2019.