PRESS RELEASE
Escalla Supporting Healthcare Reform in Egypt
Ministerial visit marks the first 33 Egyptian doctors to complete the Patient Pathways learning programme
This month, H.E. Hala Zayed, The Egyptian Minister for Health and Population visited the first 33 doctors to complete our Primary Care Pathways learning programme.
This multi-stage, 10-day training programme, developed by the Egyptian Ministry for Health and Escalla, has been developed to pass-on knowledge to doctors across Egypt, by sharing best practice from UK primary, secondary and community healthcare services. This will allow for accelerated and successful adoption of new care pathways within Egypt, with the associated benefits in patient experience – estimated to benefit over 100 million Egyptians.
David Field, Managing Director of Escalla, said of the project, "This investment in the future health and welfare of the Egyptian people is something Escalla is proud to be part of. We are committed to bringing our wealth of knowledge and experience to the Egyptian people during this exciting phase in their country's history. I would like to thank H.E. Hala Zayed, and the Egyptian government for this opportunity to play a key part in this visionary and ground-breaking programme. It was inspirational to all the doctors that Her Excellency took time to visit them and give her support to the programme personally."
Siva Singh, Global Director of Health at Escalla added, "It was a pleasure to meet Her Excellency  and the first cohort of Egyptian doctors who will act as ambassadors for the programme. We look forward to welcoming the next group of doctors and helping Egypt to transform its healthcare system."
In signing this recent contract and Memorandum of Understanding, Escalla has committed to the successful delivery of the first cohort of 100 GP delegates. The contract was awarded as a result of Escalla's 20 years' experience working alongside key partners, including the NHS, The Department for International Trade, Foreign and Commonwealth Office and Healthcare UK.
About Escalla: Based in London, Escalla has 20 years' experience delivering digital and healthcare training solutions. They bring together effective subject matter expertise, skills analysis, delivery platforms and technology, to transform healthcare in the UK and around the world. Work includes major healthcare system rollouts; world-class international learning academies; digital transformation projects as well as healthcare reform programmes and initiatives.
Watch our short video about how escalla is supporting the Healthcare Reform programme in Egypt.
Siva Singh, escalla's Global Director of Health, presents Her Excellency, Hala Zayed with a signed photograph of the first 33 doctors to complete the Patient Pathways programme.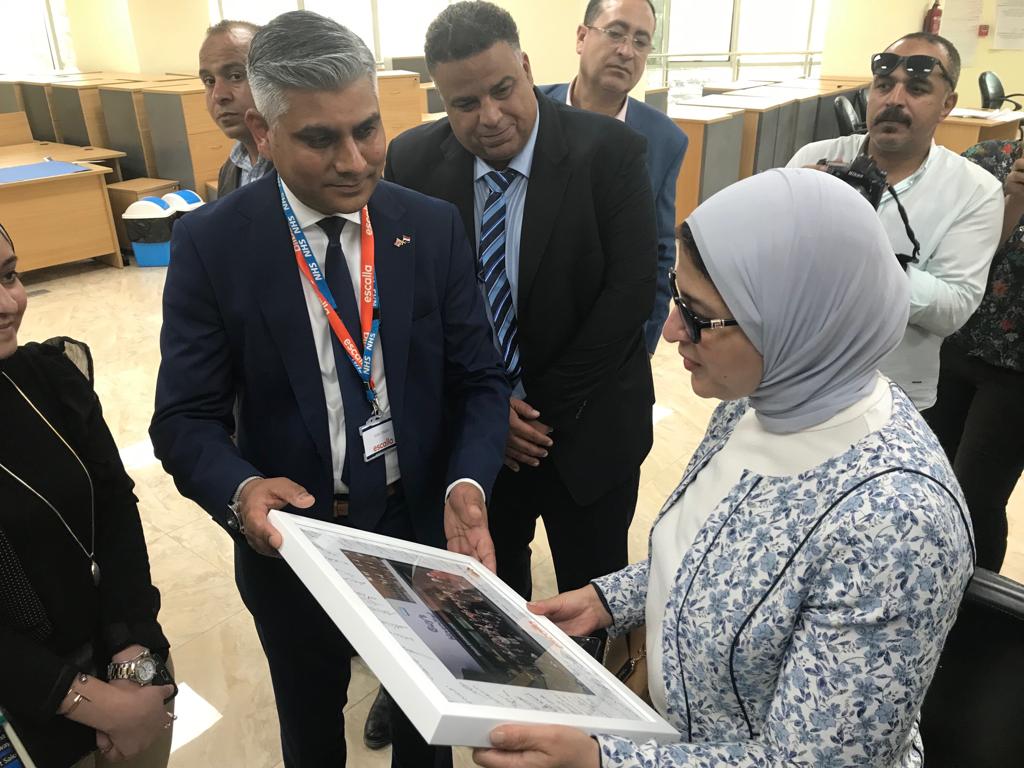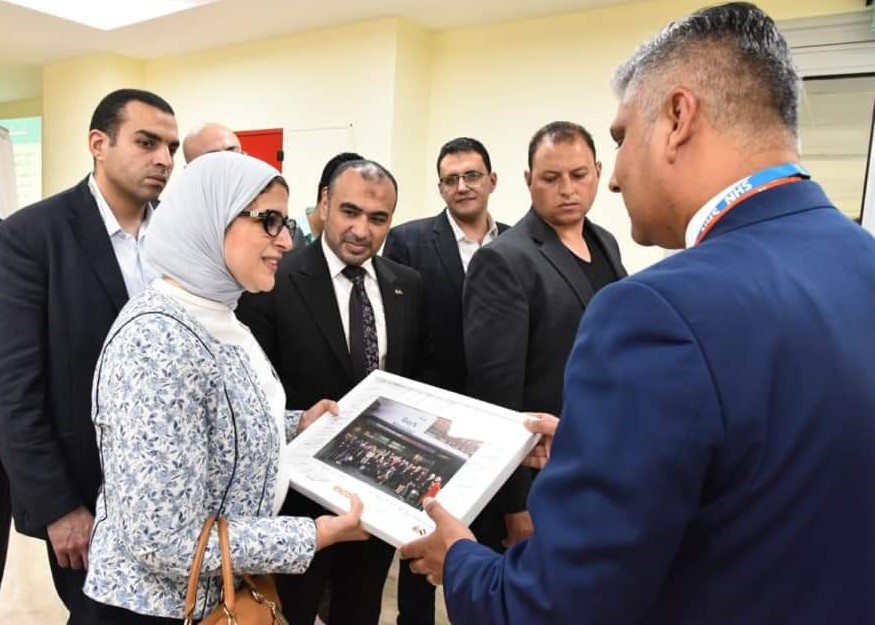 The Egyptian doctors showing off their new certificates after completing the programme.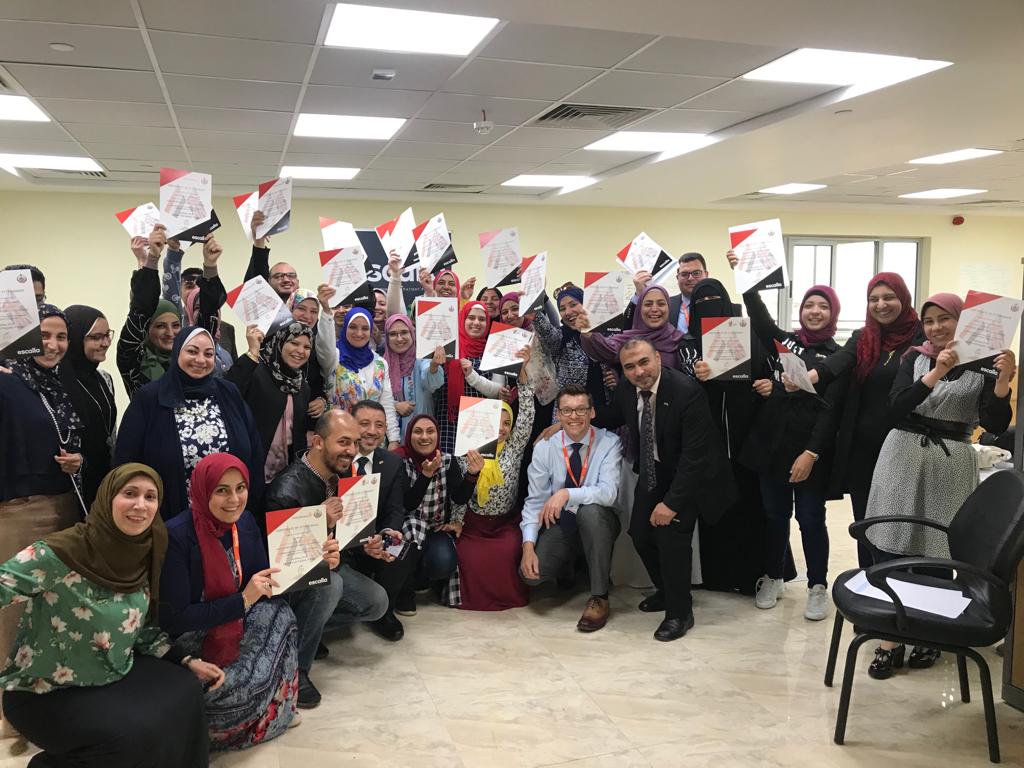 The Egyptian doctors outside Guys hospital.