Apprenticeships
Applications have closed.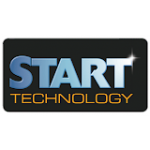 Start Technology
Company – Start Technology
Location – Shrewsbury SY1 3TE
Salary – £200.00 Weekly Wage
Job Type – Full-time, Apprenticeship
Job Description:
We are looking for a confident individual that has a big interest in all IT and tech related things! In this job role, the individual will be expected to provide support remotely, over the phone, and on-site in a positive and enthusiastic manner. Some of the tasks included in this role are as follows, but not restricted to:
Provide first-line support for IT and VoIP issues
Manage IT helpdesk tickets raised by phone call and email
Creating new users in Active Directory/Office 365
Provide on-site support visits/call outs
To respond to emergency issues in a co-ordinated and timely manner
Assist with cloud migration projects
Assist with server installation projects
Maintain existing system
Attend additional product-based training courses
Desired skills:
Excellent written and verbal communication skills
Good time management and punctuality
Confident when dealing customers over the phone and in person
Personal qualities
Ability to work independently, as well as in a team
Methodical and intuitive approach to tasks
Sociable personality
Professional
A keen interest in all things IT related
Desired qualifications: Strictly GCSE grade C/4 or above in maths and English (or equivalent)
COVID-19 considerations
If your application is selected you will be contacted by phone, if you are then shortlisted the next stage will be an interview via Skype. If you haven't heard from us within three weeks you can assume that your application has been unsuccessful. Thank you for your interest.