Parents: Help your child make the right career choices after the pandemic
Exams cancelled, proms postponed, bubbles burst.... the last year at school has been chaotic. Students face extra pressure to make the right decisions for their future career.
As a parent, you can help your child not feel overwhelmed by the future. Read on for advice on how to guide them through the decision-making process.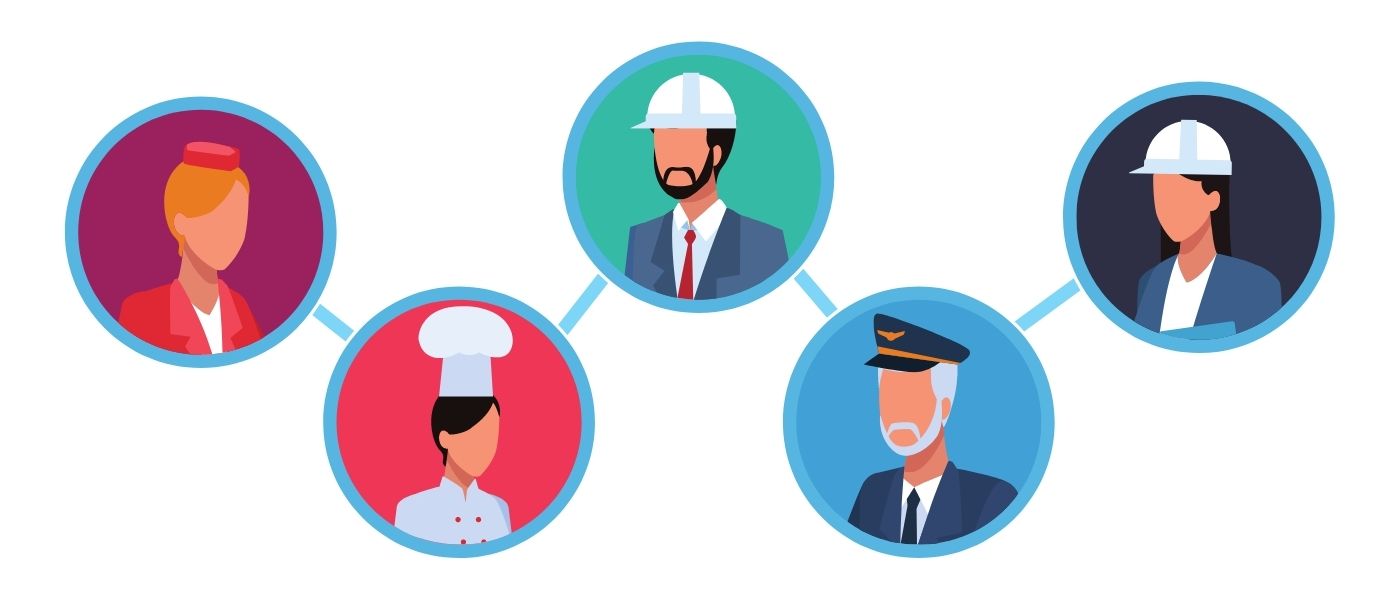 Get Talking
After such a challenging year, some students may not have considered all their options. Career events may have been cancelled and teachers may not have had the time to put on career activities.
Start off the conversation by finding out what information and advice they already have. What options and choices are they aware of? Find out if they already have ideas about what they want to do or what their dream job might look like. Get a clear picture of where they are on their decision-making journey, so you know how much extra support they need.
Discuss their Strengths
It's important that your child knows and understands their unique strengths. You can help your school leaver to pinpoint what they excel at by asking some key questions:
What are three things you're good at?
What knowledge or expertise do you have?
Which personal characteristics are you most proud of?
What do other people praise you for?
And remember! Strengths come in a variety of different forms. Consider personal strengths like patience and creativity. Action-based strengths like memorising and solving. As well as knowledge strengths like maths and design.
Discuss how they prefer to learn
Choosing a learning setting that suits them is important to their future work life. It's a major factor in success and satisfaction on the job. Are they a leader or more of a supporter? Would they be more comfortable working independently or in a team of people? Encourage your student to reflect as they develop and discover their own goals.
Some students flourish in the formal setting of lectures, seminars and exams. While others prefer work-based qualifications with part time study. Think about your child's needs, development and level of independence. Some might benefit from the experience of going on a gap year. Others might know that formal education isn't for them. You can help by discussing what type of learning setting they would do best in.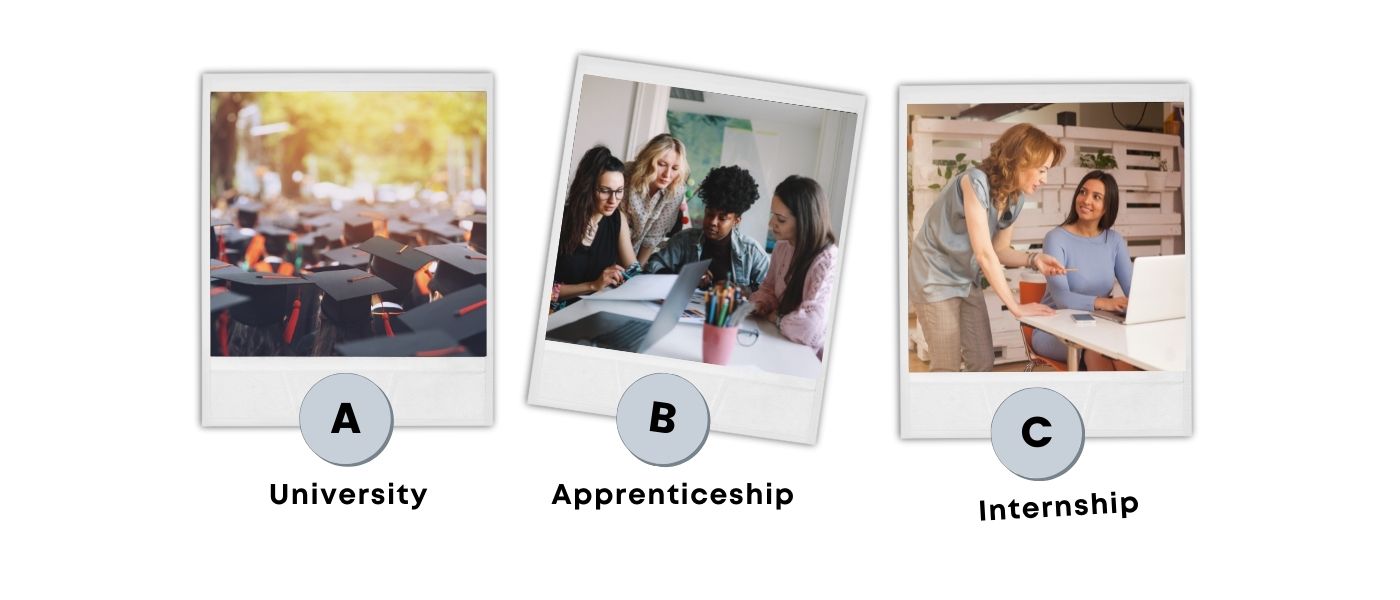 Help them to Consider All their Options
There are a variety of career paths for school leavers. You can help your child make the right career choices by considering all of them. So, what are they?
Apprenticeships
School-leaver apprenticeships are full-time, paid jobs that incorporate industry led training and qualifications They tend to last between 1 to 2 years and provide a salary of at least the minimum wage.
Apprentices begin a career path through building skills, work experience and qualifications. From Digital Marketing, Software Development and Business Analysis – there are many apprenticeships to choose from.
Benefits:
Your child will get:
Industry led qualifications
A salary – with a minimum wage guarantee
Responsibilities, maturity and independence
Support from tutors and managers throughout their training
The opportunity to meet new friends, work in new environments and work towards new challenges
Equality, diversity, and employment rights
A genuine and full-time job, including a salary, holiday, sick-pay and other benefits
Apprenticeships are funded by Government and the employer, so they do not need to worry about tuition fees or student loans.
University
University degrees offer 3 to 4 years of academic study. A university degree does not guarantee a job. But, it does give students a high-level qualification to help them get on the career ladder.
Benefits:
3-year full-time academic course
Provides high-level qualifications
Independence living away from home
Meet new friends and learn in new environment
Internships
Internships are usually short-term, unpaid periods of work experience. They're good for getting an idea of what an industry or job role is like. Internships are usually unpaid, but many will cover expenses (travel, lunch etc). Internships provide some basic new skills or experience. But they are mainly about getting a taste of a job – and showing a willingness to get involved.
Benefits:
Provides opportunity to experience a role or an organisation
Gives a taste of the job/industry
It's vital to talk through all these different paths together. Then you can help your child make an informed choice.
Support their Mental Health and Wellbeing
According to the Higher Education Statistics Agency, there's been a 210% increase in students leaving university early due to mental health reasons.
At every stage of life, we should be mindful of our mental health. It can affect our relationships, physical health, work and studies. For young people, they may feel overwhelmed and anxious about the future. After all, studying and preparing for exams is stressful at the best of times. So, try to provide your child with a calm space where they can concentrate.
Above all, educate yourself! Take advantage of all the mental health resources out there. Learn to identify the warning signs in behaviour and how to talk to your teenager about mental health.
Thinking about an apprenticeship?
If your child is interested in combining a genuine job with part time learning, while earning some impressive qualifications and a salary, an apprenticeship might be for them.
Digital and Tech apprenticeships offer a multitude of exciting opportunities – your child can gain in-demand skills to take their career somewhere incredible. Find out more about our funded programme.
Here's everything you need to know about becoming an apprentice with escalla. Or find out more about what apprenticeships we offer.