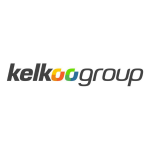 Website Kelkoo
This is an excellent opportunity to grow within online marketing by working for a price comparison website that offers international exposure as well as the opportunity to work with businesses such as Google. If you want to work with customers, understand their needs and integrate information to the Kelkoo sites, apply today.
Apprenticeship summary
Annual wage

£9,379.50

Working week

9.00am – 5.30pm (with 1 hour lunch break)

Total hours per week: 37.5

Expected duration

16 Months

Possible start date

08 Aug 2022

Apprenticeship level

Advanced
Level 3 (A level)

Positions

4 available
What will the apprentice be doing?
With over 20 years in e-commerce, digital marketing and consumer analysis, Kelkoo Group is a global data-driven marketing platform that connects consumers to products and provides qualified traffic to online retailers. Kelkoo operates in 41 countries worldwide and offers traffic acquisition solutions to merchants, delivering highly qualified leads to their online shops, as well as monetization solutions to publishers, enabling them to earn money from displaying our merchants' products on their websites.
Kelkoo Group is a professional and friendly environment. We have a passionate and multicultural team of 220+ employees located across our European offices in London (corporate headquarters), Paris, Grenoble, Milan, Oslo, Hamburg, Rotterdam and Madrid.
Role overview:
We are looking for highly motivated, organized and most importantly, enthusiastic individuals to join us to work within our Web/Customer Support Team. The main purpose of the role is to work closely with Kelkoo's clients and commercial teams to understand the clients' needs to integrate their products on to the Kelkoo sites.
Responsibilities:
·         Maintain existing client integrations using our in house development tools
·         Set up new integrations with clients including full development and testing
·         Work closely with the commercial teams and their customers to ensure a quality product is delivered
·         Using appropriate technologies to deliver solutions
·         A strong desire to learn both technical and customer facing skills
What training will the apprentice take and what qualification will the apprentice get at the end?
Level 3 Digital Marketer, including:
·         Marketing Principles
·         Digital Marketing Business Principles
·         Principles of Coding
What is the expected career progression after this apprenticeship?
The intention is for successful candidates to remain and grow with the business.
---
Requirements and prospects
Desired skills and personal qualities
Fluent in English essential, High attention to detail, Ambitious with a willingness, Reliable and hardworking, Methodical, Professional, Interest in e-commerce, Some knowledge of HTML and CSS
Qualifications
GCSE or equivalent English (Grade 4) Essential
GCSE or equivalent Maths (Grade 4) Essential
Things to consider
Candidates will work from the office Monday – Friday but may have the benefit of working from home after passing their probation period.
---
About the employer
Our 22 years of experience in e-commerce, digital advertising and consumer analytics truly sets us apart and we are committed to driving exceptional revenue growth for merchants and publishers